Sunday, November 17, 2013
Thursday, November 14, 2013
I have seriously been slacking on posting anything lately (too busy). But, that's the great thing about having your own blog--You can write as much or as little as you like!
SOOOOOO...many of you have seen those ZIPPER FACE pics floating around, right? Found the kit at Target and that is what I did for Halloween :) Bloody scary.
At first, I was afraid I might scare kids, but they were like, "WHOA, that's what I'm talking about!"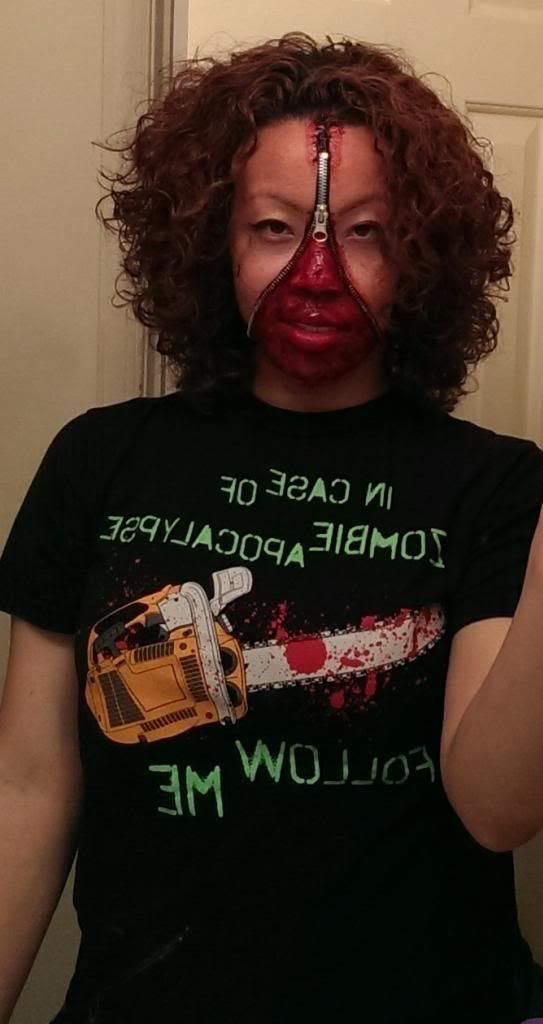 Now, I'm just waiting for that WINTER BREAK!!!
Posted by

monkeycstars
at 8:31 PM
No comments:


Labels: Awesome, Bite, Bite Me, Blood, blood puppets, brains, cannibal, Cassandra, Christmas, Holiday, Winter, zombie