Sunday, July 21, 2013
to win one of 10 signed copies of
and
Karen Arrowood,
who just happens to work for the
She is the one that will save us all.
You survived the Apocalypse and you WON something!
This is the day your eyes will become open to the
most awesome ZOMBiE series EVER...

Yep, that's where they went in The Walking Dead
...didn't work out for them, but hopefully Karen and her peeps can do it!
For the rest of you, don't you worry. You can get your copies below.
Saturday, July 13, 2013
Rainy Day Ramblings
|
Love of Books
|
The Nocturnal Library
I will be giving away
The Z Word
by
Bella Street
(most awesome ZOMBiE series ever)
*Your choice of a paperback or kindle version*
Book One of Apocalypse Babes,
The Z Word
, follows Seffy Carter and her longtime friends Gareth, Addison and Lani. The four besties share a past dysfunctional and dark enough to keep them bound together under do-over identities. But rends develop in their relationships from the flesh-eating pressures of ending up in 1980, in a Montana desert, surrounded by zombies wearing dated disco duds.
TO ENTER:
☣

FOLLOW monkeycstars via GFC
and
☣

LEAVE EMAIL IN COMMENTS
For a complete list of all blogs participating, click on any of the host blogs below
Rainy Day Ramblings
|
Love of Books
|
The Nocturnal Library
Posted by

monkeycstars
at 12:02 AM
29 comments:


Labels: Amazon, Apocalypse Babes, Apocalypse Blog Hop, Awesome, Bella Street, Blog Party, blood puppets, book, Contest, dystopian, End of the World, Favorites, Free, sci-fi, Seffy, The Z Word, time-travel, zombie, zombies
Wednesday, July 10, 2013
Have a wonderful day

For him:
Call of Duty: Black Ops II
(blah, blah, blah...ZOMBiES!)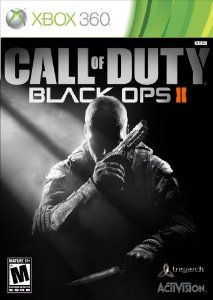 3M 8000 Series Respirator
(30 pack, for lawn mowing)
Safety goggles

AND there was a cupcake card that SANG!