I LOVE ALL OF BELLA STREET'S BOOKS FOR A REASON!
They are just so freaking good...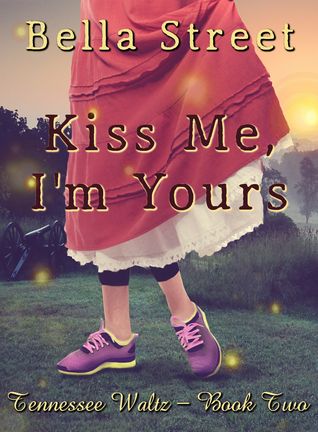 Bella Street KNOWS how to write books!!! Every word captures all my attention. In Book 1: Kiss Me, I'm Irish, Emily time traveled to the future to escape being sent to a convent. In Book 2, Kiss Me, I'm Yours, Sophie time travels to the past to get away from the reality of her sucky cheating boyfriend. Both stories are the "can't put down" love, action, drama, fantasy type that every girl wants to read. So freaking GOOD! Attacked as soon as she has been transported by what she thinks to be Civil War re-enactors, then rescued and taken in, cared for by the town outcast, Sophie has to come to the realization that she is in fact in another time...1865, crazy. I was just living the story, feeling all the emotions right along with Sophie and all the pain for Gabriel. Rooting for them to be together the whole time, sad when she kept wanting to get back home, not realizing all along she belonged with him. The answer to her prayers was right in front of her. But, it has got to be tough, without the modern conveniences...like deodorant, AC, toothpaste, clothes that feel comfy. I can't wait to read Book 3: Kiss Me, I'm Home, and see what adventure is next. Let's find LIAM!!!

Kiss Me, I'm Home (Tennessee Waltz, Book 3) - Coming on 2014